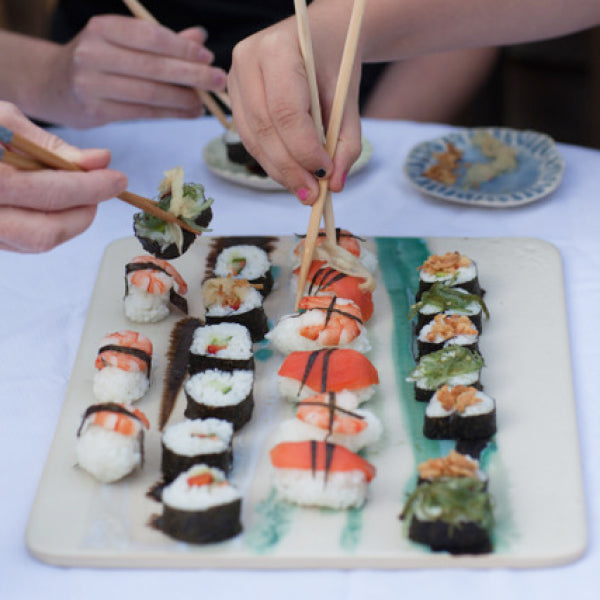 Sushi Morning
£60
Sun 22nd Jan
10.30am - 12.30pm
Currently taking bookings via email - contact us here
Select 2 Spaces for couples Discount - 2 people for £95 
In this 2 hour course you will be shown how to roll Basic maki, Futomaki and Californian rolls with your choice of fillings. There will be a range of vegetables, sashimi grade salmon and tuna*, Foreman and Field smoked salmon along with seaweed and caviar to garnish. Negri and hand rolls are demonstrated later in the class. 
Fresh wasabi is delivered from Dorset for each student to explore and take home – as well as the produce which is usually enough for two!
The ChiChi Sushi class is a beginners course - suitable for cooks of all levels with a love of Japanese flavours and artisan ingredients. 
(*Chicken can be available if preferred to raw fish)
Limited to 8 spaces